Le vétéran Steven Gerrard semble apprécier grandement son expérience en MLS. Il est tellement ravi que l'ancien capitaine de Liverpool y va d'un conseil pour les jeunes footballeurs anglais : VENEZ EN AMÉRIQUE!
Steven Gerrard urges young English players to make move to MLS https://t.co/loX7kJTDtY pic.twitter.com/bUdIcXT7J1

— Telegraph Football (@TeleFootball) August 25, 2016
Pour un Harry Kane, combien de Marcus Rashford vivote sur un banc d'un club de la Premier League? Plusieurs critiquent le manque d'opportunités pour les jeunes Anglais pour expliquer les insuccès de la sélection d'Angleterre. Selon Gerrard, la MLS pourrait donc être une belle alternative pour le développement de ses compatriotes.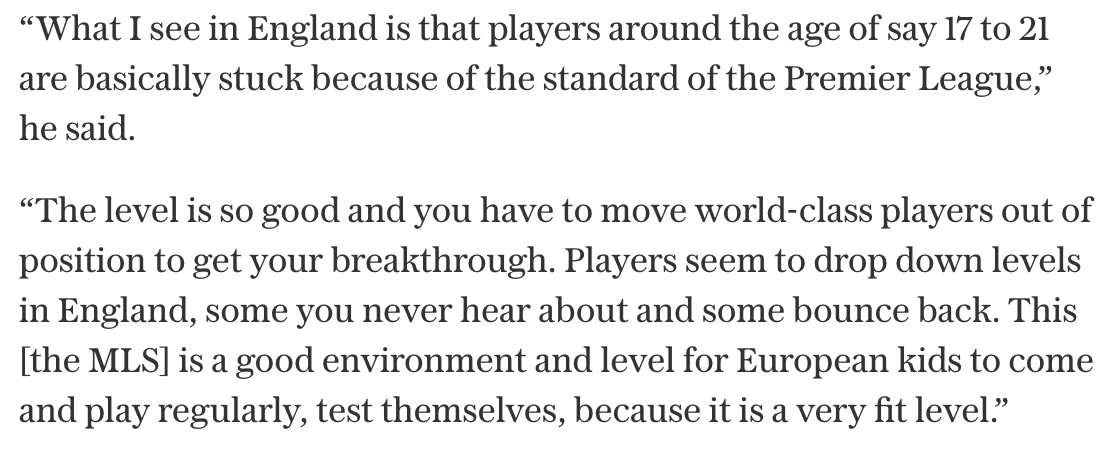 Concernant l'avenir de Steven Gerrard, il concède que la fin de carrière approche. Cependant, Gerrard pourrait bien prolonger sa carrière d'une année supplémentaire puisqu'il existe une offre de contrat du LA Galaxy. Éventuellement, Gerrard se voit bien intégrer le staff technique d'un club mais reste à savoir où…