Les chiffres du match Impact de Montreal vs Toronto FC révèlent un match très disputé entre les deux rivaux canadiens.
La finale retour de la conférence de l'Est n'a pas déçu alors que Toronto FC l'emporte 5 buts à 2 dans un match fort en rebondissements.
17 – Montreal has now conceded 17 headed goals this @MLS season, four more than any other team. Ouch.

— OptaJack (@OptaJack) December 1, 2016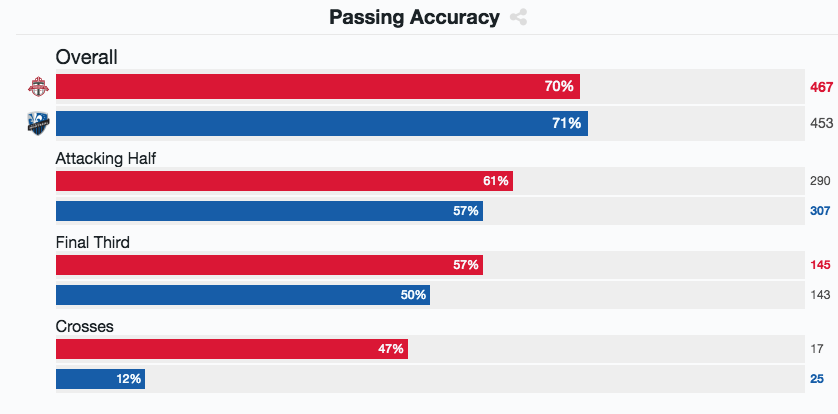 5 – @JozyAltidore is the first player ever to score in five consecutive @MLS playoff games. Monster.

— OptaJack (@OptaJack) December 1, 2016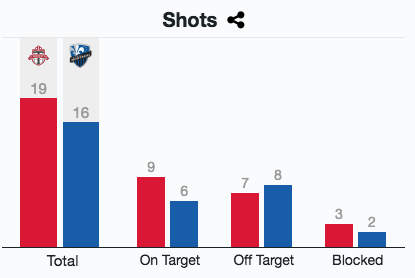 2 – Ignacio Piatti has created at least two chances in all four of the @impactmontreal's playoff matches this season. Maestro.

— OptaJack (@OptaJack) November 30, 2016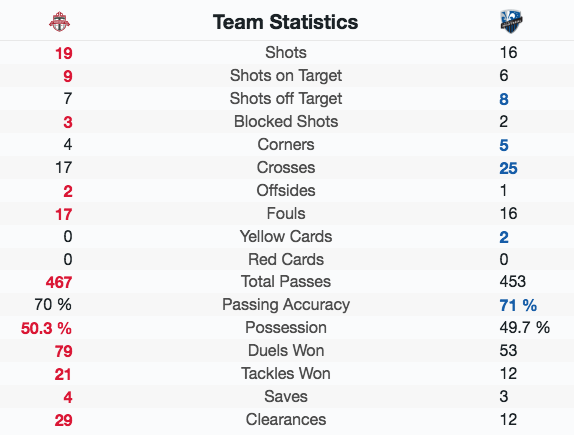 ---
Et si on parlait foot ?
Prenez part au débat sur Twitter : @KanFootClub ou sur la page Facebook de la communauté du Kan Football Club. Contactez nous par courriel à kanfc@afrokanlife.com.
Tous nos podcasts, chroniques et exclusivités sur le soccer montréalais sont disponibles sur Stitcher, Player FM, Google Play Music, RZO, iTunes et sur la page kanfootballclub.Merci à notre partenaire miseojeu.