Les supporters sont l'âme de tous les clubs de Major League Soccer et une nouvelle initiative annoncée aujourd'hui va exposer leur soutien d'une nouvelle manière. Tout au long du mois d'août 2015, les abonnés recevront la possibilité d'avoir leur photo imprimée à l'intérieur des numéros figurant sur le dos du maillot des joueurs de leur club favori.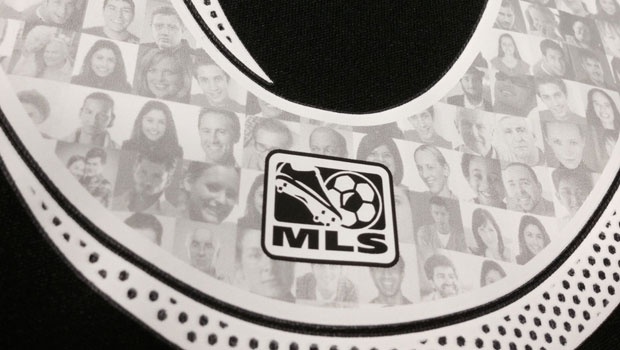 Chaque club ouvrira cette initiative à un nombre défini d'abonnés admissibles et leur enverra un courriel leur permettant d'accéder à un espace privé sur le site Internet du club. Ces abonnés pourront alors choisir le chiffre (de 0 à 9), l'emplacement sur ce chiffre – comme s'ils choisissaient leur siège pour un billet d'avion – et envoyer leur photo.
Les clubs de MLS porteront ces numéros particuliers durant toutes les rencontres de saison régulière du mois d'août 2015. Ils figureront sur tous les maillots – domicile, extérieur et troisième maillot. Les supporters pourront acheter à la boutique officielle de leur club des maillots et d'autres produits dérivés où figurent ces numéros particuliers.
Wanna see your face on a #NewCrew jersey in 2015? @MLS is going to make that happen: http://t.co/s9jWQK0wc7 pic.twitter.com/GtTWXLQCkn

— Columbus Crew (@ColumbusCrew) 13 Octobre 2014
La MLS sera le premier championnat à se servir à grande échelle de cette plateforme, fournie par Playing2. L'équipe nationale mexicaine, le Real Madrid et l'Atletico Madrid font partie des équipes étrangères l'ayant déjà utilisée pour rapprocher leurs supporters de l'action.
Les détails de l'activation de ce programme unique spécifiques à chaque club de MLS seront communiqués sous peu par les clubs.