Le derby le plus intense d'Amérique du Nord ? C'est ainsi qu'est présenté la rivalité Impact vs Toronto par KICK TV de passage lors de la finale de la conférence de l'Est.
Différents protagonistes du monde du soccer (joueurs, médias, supporters) de l'Impact de Montréal et de Toronto donnent leur avis sur la rivalité  Impact vs Toronto dans leurs mots et leurs souvenirs.
It may just be one of the most intense derbies in North America

The madness of @torontofc vs @impactmontreal HERE-> https://t.co/HRUbkQlZdf pic.twitter.com/oCQvYRAlET

— KICK (@KICK) December 9, 2016
Sofiane Benzaza éditeur au Kan Football Club y fait une apparition. « C'était vraiment pertinent de la part de KICK TV de faire ce documentaire sur une rivalité authentique très underrated de la part de la MLS. Le résultat sur le terrain a validé leur initiative. Bien qu'il existe déjà de nombreux souvenirs, la finale de l'Est 2016 marque assurément un tournant dans l'histoire de cette rivalité. Et c'est pour le mieux.  »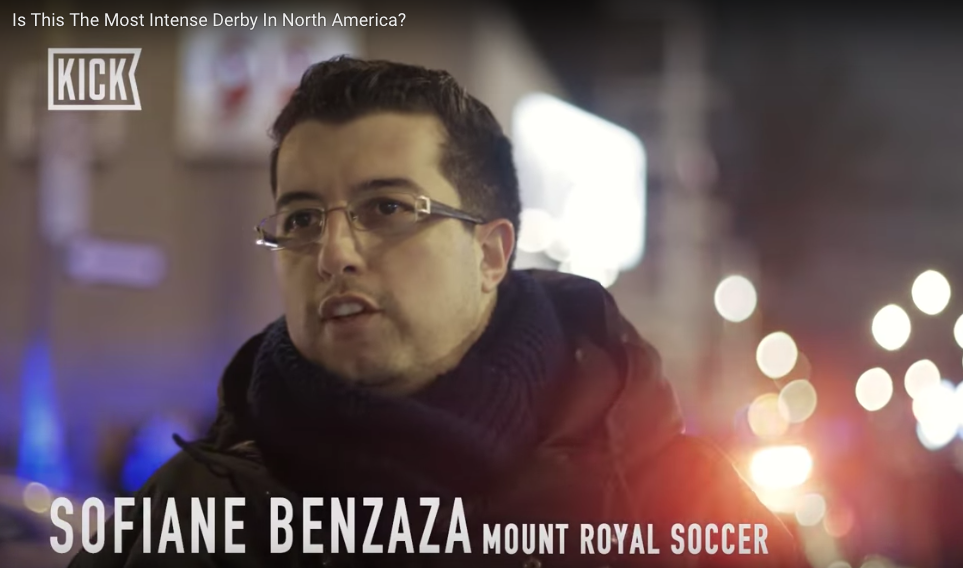 Cliquez pour le voir le documentaire
---
Et si on parlait foot ?
Prenez part au débat sur Twitter : @KanFootClub ou sur la page Facebook de la communauté du Kan Football Club. Contactez nous par courriel à kanfc@afrokanlife.com.
Tous nos podcasts, chroniques et exclusivités sur le soccer montréalais sont disponibles sur Stitcher, Player FM, Google Play Music, RZO, iTunes et sur la page kanfootballclub.Merci à notre partenaire miseojeu.