Du 29 décembre prochain au 2 janvier, Paris c'est le Qatar : Paris comes to Doha.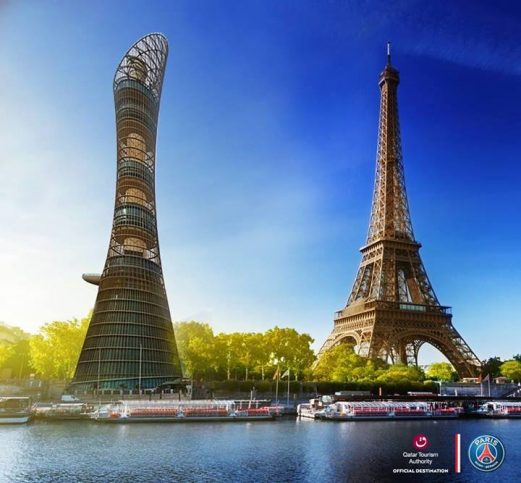 L'arrivée du Paris-Saint-Germain est l'occasion rêvée pour Qatar Tourisme Authority (l'office du Tourisme du Qatar) de faire la promotion de son pays. Enfin presque.
Dans leur spot publicitaire "Paris comes to Doha", les responsables de l'office de tourisme qatarien ont présenté le Qatar comme une extension de la capitale française.
Le panneau "Tour Eiffel" est posé à proximité de l'Aspire Zone (l'une des plus hautes tours de la ville), ou celui de la butte Montmartre en plein désert.
Le principal intérêt de ce stage pour le public sera la rencontre amicale programmée le 2 janvier à Doha contre le Real Madrid.
Pour rappel, le club parisien a noué un partenariat en octobre dernier avec l'office de tourisme qatarien qui va lui rapporter environ 600 millions d'euros sur quatre ans. Rêvons plus grand.
Le Mag : Le PSG arrive à Doha sur WAT.tv sélectionnée dans Sport