Certains médias italiens spéculent sur une arrivée probable d'un attaquant italien vers l'Impact de Montréal. Nouvelle très surprenante compte tenu des besoins réels du club. Il y a présentement une congestion pour les postes d'attaquants. Nous sommes plutôt plusieurs à réclamer de l'aide au milieu du terrain.
#MLS, mercato: Matteo Mancosu tratta con i Montreal Impact https://t.co/1B43n7fip0 pic.twitter.com/Bj3kbVkCT5

— MLSsoccerItalia.com (@MLSitalia) July 1, 2016
Selon l'article, Matteo Mancosu aurait en main un contrat d'un an plus une autre année d'option.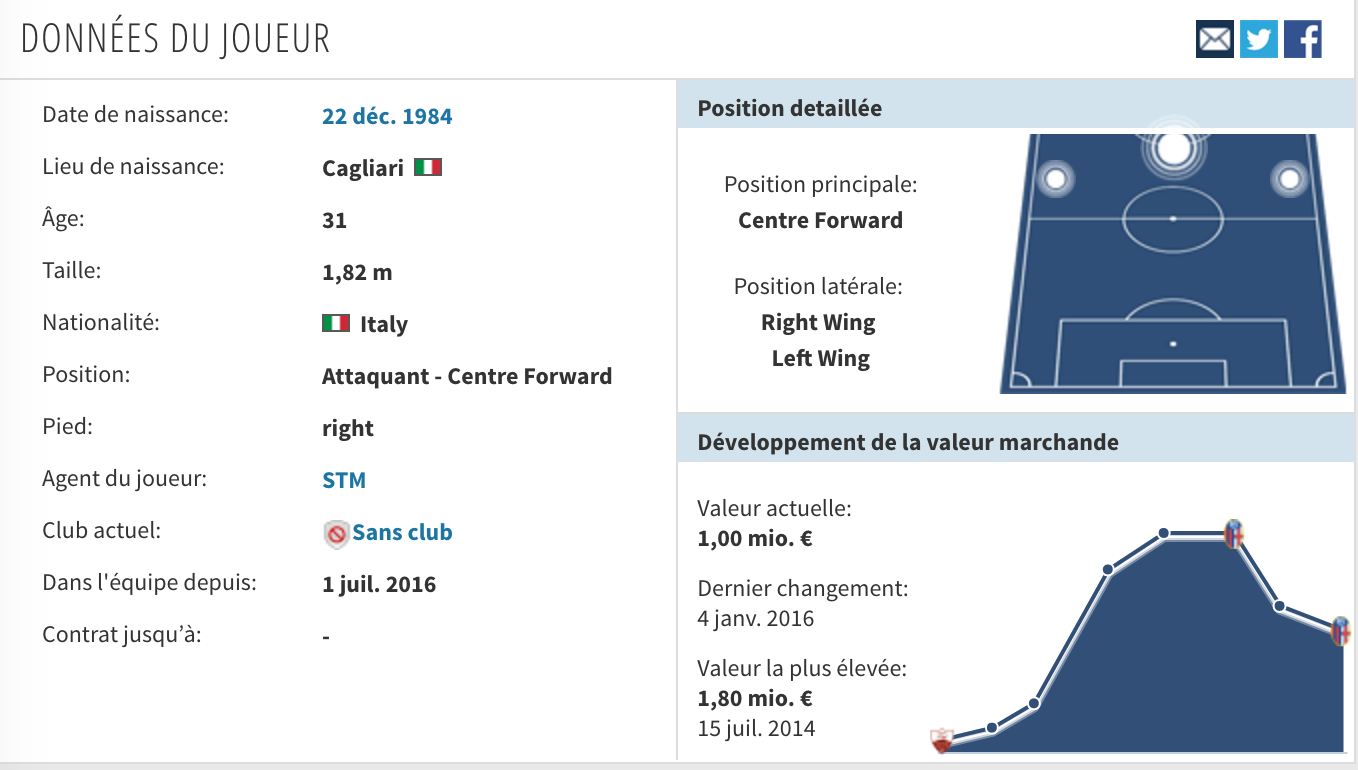 Source : http://www.transfermarkt.fr/
Voici un aperçu de la carrière du buteur de 32 ans.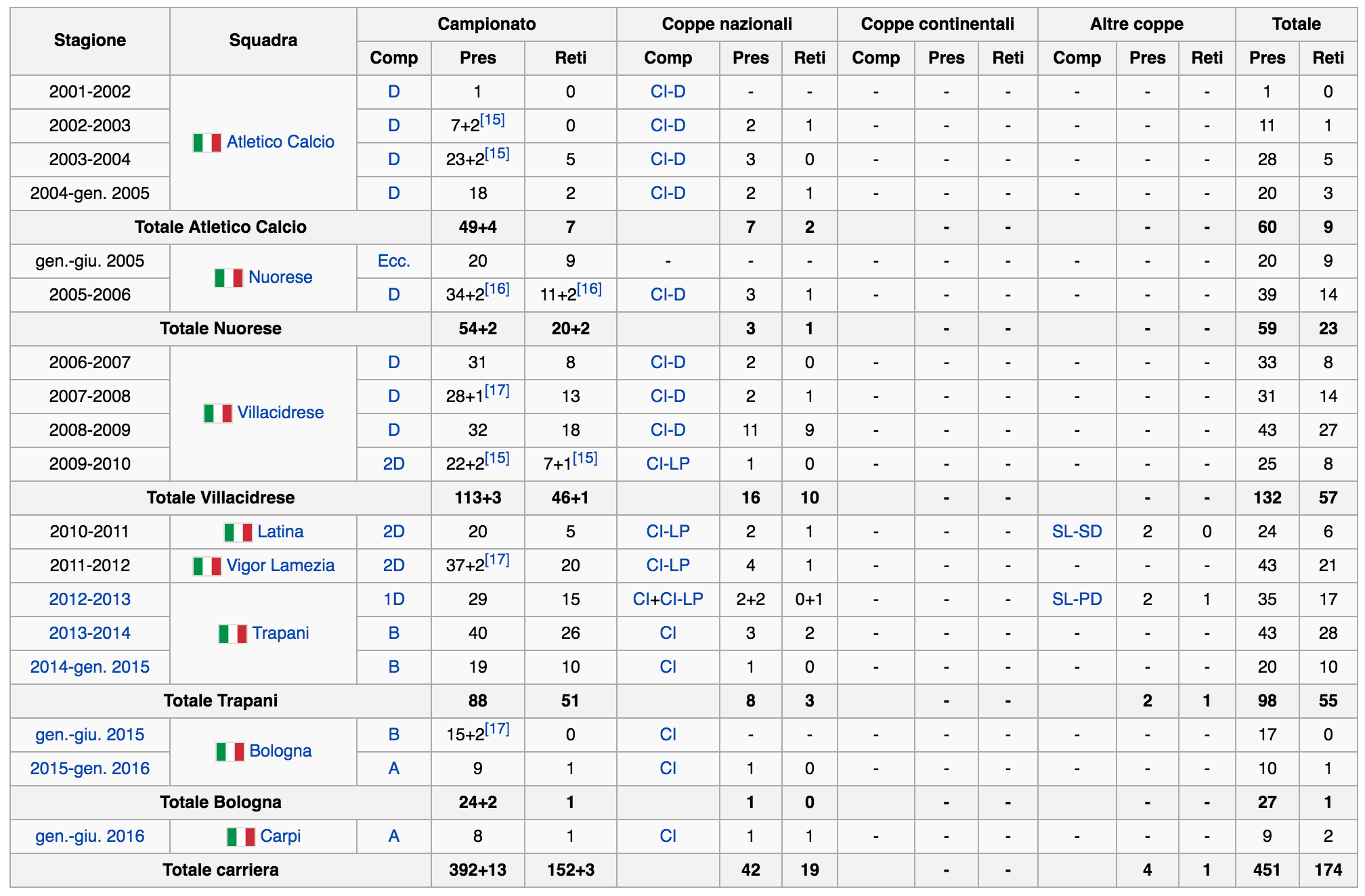 Source : http://it.wikipedia.org
MISE-À-JOUR (2 juillet 12h00)
ESCLUSIVA TMW – Bologna, Mancosu-M.Impact: si attende ok dall'MLS, la situazione https://t.co/vt7u6WwGIk #CalcioMercato #Calcio

— Calciomercato (@ApCalciomercato) July 2, 2016
Un contrat d'un an pour Mancosu! Il ne manquerait que la confirmation du côté de la MLS pour ce transfert.
MISE-À-JOUR (4 juillet 12h00)
Simplement pour le plaisir de comparer ces joueurs, voici les caractéristiques de Matteo Mancosu sur Football Manager 2016.
Mancosu

Venegas

Ontivero

MISE-À-JOUR (4 juillet 19h00)
#BolognaFc #IMFC Market rumors: striker Matteo Mancosu heading to Montreal. Talks are on

— Daniele Labanti (@DL_corriere) July 4, 2016
Un journaliste de Bologne confirme les discussions entre le club et l'attaquant italien. Est-ce le début de quelques mouvements dans l'effectif? Avec cette situation, Montréal se retrouverait avec un surplus d'attaquants et toutes les places internationales seraient occupées.
MISE-À-JOUR (5 juillet 8h00)
Italian forward Matteo Mancosu will sign a 1 year deal with Montreal Impact. He will be in Québec tomorrow @MLSTransfers #IMFC #MLS

— Gianluca Gotto (@mrGotto90) July 5, 2016
Une annonce aujourd'hui?
Agente di Mancosu: "Sapere che Mancosu potrebbe ripetere le gesta di calciatori come Pirlo e Giovinco è un grande motivo d'orgoglio per noi"

— Federossoblu (@Federossoblu) July 5, 2016
Il veut se servir de Pirlo et Giovinco comme source d'inspiration.
Agente di Mancosu: Ringrazio il Bologna e il Presidente Saputo, che hanno agevolato il suo trasferimento". #BFC #IMFC

— Federossoblu (@Federossoblu) July 5, 2016
Il remercie le Président Saputo pour avoir faciliter le transfert.